CPOs, procurement and supply chain professionals are facing higher expectations, increased role responsibilities, all while striving to remain agile and innovative. Your board of directors and CEO are likely looking ahead toward a more sustainable future in 2022, specifically the long-term environmental and social impact of your organization. Has the need for a strengthened sustainable procurement plan been emphasized to you?
As procurement managers, you're in one of the best positions at your organization to make a meaningful impact on your company's environmental, social and corporate governance (ESG) standards and lead the sustainability initiatives. During a recent Sourcing Industry Group (SIG) webinar, two-thirds of the procurement leaders in the session said their ESG initiatives have become more significant over the last 12-18 months.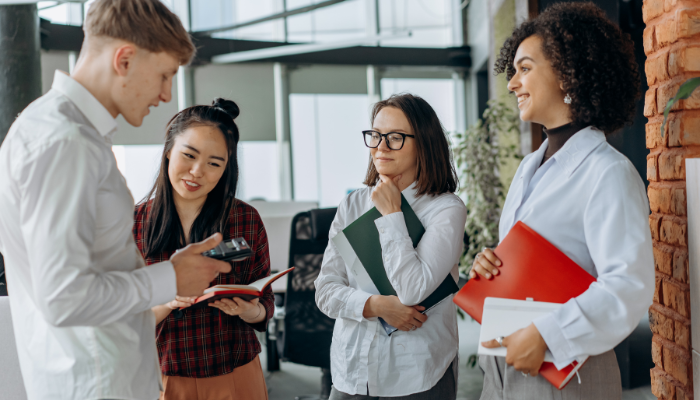 The focus on a sustainable supply chain and ethical sourcing positions procurement, supply chain and sourcing leaders into a "changemaker" role, in which you can leverage your direct involvement with suppliers to better manage what your business is putting out into the earth.
To achieve the level of sustainability and transparency that your CEO expects, incorporating a group purchasing organization (GPO) into your strategy can connect you with industry-leading suppliers in the sustainability space.
In part two of our three-part series, hear from two procurement trailblazers establishing sustainable and ethical practices at their organization and how they're leveraging a GPO to achieve them.
What Are Your Procurement Peers Doing?
This is procurement's moment to make a difference in the way you implement sustainable strategies that increase sales, improve brand recognition and reduce supply chain risk.
Nearly 20 years in procurement, Greg Schilder is the Vendor Manager at One American Bank in Scottsdale, Arizona. Focused on strategic innovation, Schilder has mastered agile procurement as he constantly seeks out new areas of development within his purchasing strategy.
Watch as Schilder shares how he's teaming up with his GPO, OMNIA Partners, for guidance into implementing new sustainability initiatives.
Another OMNIA Partners member leveraging group purchasing for sustainability success is John Dutka, Director of Supply Chain Management at Mitsubishi Chemical America. With over 25 years of supply chain industry experience, Dutka has vast expertise in procurement, planning, materials management and logistics.
Dutka gave us a look inside his organization's sustainability strategy as he leads Procurement and Logistics for Mitsubishi Chemical America.



"KAITEKI is an original concept of the Mitsubishi Chemical Holdings Corporation and defined as the sustainable well-being of people, society, and our planet earth. Mitsubishi Chemical America is using several OMNIA Partners solutions to expand KAITEKI throughout our supplier base. Launched this year, the MCA Supplier Risk & Sustainability program utilizes several key solution partners to identify and manage risk across Operational, Environmental, Social and Governance spectrums throughout our portfolio of supplier relationships."

-John Dutka, Director of Supply Chain Management, Mitsubishi Chemical America




How Can GPO Supplier Partners Help?
The sustainable adoption across all industries is driven by consumer, talent, leadership, and shareholder demands to monitor impact and lower operating expenditures. Specifically, in the manufacturing space, the EPA reports that there's a growing number of companies "realizing substantial financial and environmental benefits from sustainable business practices."
Can you save on your electric bill? Are your products healthier and safer than competitors? Are you ensuring workers are treated fairly and in safe labor conditions? Getting mixed up with suppliers engaging in negative practices, like child labor or non-compliance with industry environmental regulations, can have a damaging financial effect on your organization and tarnish your brand reputation. Teaming up with a group purchasing organization lowers your risk of partnering with unpredictable suppliers because they've been thoroughly vetted by the GPO team.
We talked to sustainability industry experts and OMNIA Partners supplier, Office Depot, reporting cost savings along with the objective to conserve the environmental impact of your business.
Watch as Office Depot Sustainability Solutions Manager Charles Neidenbach shares what he's hearing from procurement teams about why a sustainable strategy makes good business sense.
Office Depot offers several sustainable solutions, including the Green Book Digital Catalog, to help businesses at all different stages of their sustainable initiatives.
As you consider the different stages of your process, there's a wide range of changes your team can implement. Maybe you're looking to incorporate more reusable and recycled products at your organization. Leveraging the expertise at GPO supplier partner, Heritage Bag, will provide you with solutions in plastic and paper products made from recycled content, compostable plastic and paper products for every industry.
Sustainability experts also recommend getting an evaluation done to pinpoint how your organization can use less energy. OMNIA Partners supplier partner, Graybar, goes beyond a typical energy audit and can assess, design, implement and manage a lighting project at your facility and identify local utility rebates.
The ideal GPO can connect your procurement team to a wide range of suppliers like those mentioned above who are focused on providing purchasing leaders with sustainability savings and solutions.  
Sustainable Procurement with Group Purchasing
To implement sustainability initiatives into your procurement and supply chain strategies more seamlessly, a GPO connects you to industry-leading and sustainability-focused suppliers that help you shorten the supply chain, while ensuring it's more ethical and resilient.
As your list of responsibilities continues to grow, keep in mind that adding a GPO to your procurement strategy is a best practice that increases your buying power and simplifies your process.
Go back to part one or move on to part three:
Part one: Procurement's Smart & Simple Key to Achieving Sustainability Goals
Part three: Futureproof Your Organization with Sustainable Procurement