Are your CEO and sustainability managers applying the pressure to incorporate more sustainability efforts into your procurement decisions? Then you've likely discussed with stakeholders that sustainable supply chains and ethical sourcing are seen as competitive priorities and responsibilities. This means there's an added responsibility for you, the procurement and/or sourcing expert, to achieve those green goals even if you don't have the extra time or resources.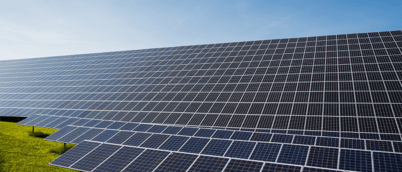 No doubt there is a fast-growing desire to understand and manage your company's social and environmental impact. Businesses in every industry are building stronger sustainable initiatives into their processes and working to establish greener, more transparent supply chains.
Here lies procurement's great opportunity to ignite their organization's sustainability efforts by driving solutions through purchasing strategy and stakeholder influence. The key to getting this done in a faster and more efficient way is leveraging a group purchasing organization (GPO) to connect with industry-leading suppliers dedicated to sustainable practices, products, and cost-effective solutions.
OMNIA Partners Vice President, Partner Development Sonda Sahley gives insight into how this can be done.
In this three-part series, we're establishing a clear view of how procurement can collaborate with a GPO to achieve their organization's sustainability goals.
Current Business Sustainability & ESG Trends
More of Gen Z is entering the workforce and their heightened attention on environmental, social, and governance (ESG) concerns is dictating what companies they're interested in working for or buying from. The oldest members of Gen Z (18 to 24 year olds) and several millennials across the country are passionate about protecting the environment, contributing to the social good, and the transparency and ethics of a business. Understanding the motivations of young professionals both inside and outside your organization can help you foresee the future of sustainable practices in the market.
Supply chains have large potential for sustainable development, and procurement professionals are at the forefront of putting ideas into action which lead to cost-effective results. Researchers at the Harvard Law School Forum on Corporate Governance studied the link between ESG and financial performance. Their report revealed a profitability rise as a result of company's better management of ESG and good ESG initiatives. Researchers showed that "good-ESG businesses generally have higher valuations, EVA growth, size, and returns."
Purchasers have a leg up on this increasing push to evaluate how their company impacts the environment and society because of their supplier relationships. McKinsey & Company reports two-thirds of the average company's ESG footprint lies with suppliers. Procurement teams, you can lean on a GPO's diverse supplier partners to tailor sustainable solutions for your organization's unique needs.
Real-World Sustainable Savings
As you integrate more corporate social responsibility (CSR) principles into your procurement processes and decisions, we're taking a look at a case study of cost-savings through incentives. Each year federal, state, county, city, and utility (gas, electric, water) governments offer billions of dollars in real estate incentives to property owners, developers, and tenants. Did you know that 50 percent of those funds go unclaimed due to lack of awareness?
OMNIA Partners supplier partner, Tradition Energy, is an independent energy risk management and procurement consultant managing more than $14.9 billion in energy spend. Their clients are looking for solutions to help make buildings perform better while providing immediate cost savings, often without capital investment.
One of the many services available through our program with Tradition Energy is IncentiFind, a large, national database for commercial real estate and home improvement incentives bringing cost-savings to new construction or existing building upgrades.
While working with a company building a new distribution center park in the Dallas-Fort Worth metroplex this past May, IncentiFind identified more than $500,000 in incentives and rebates for the organization.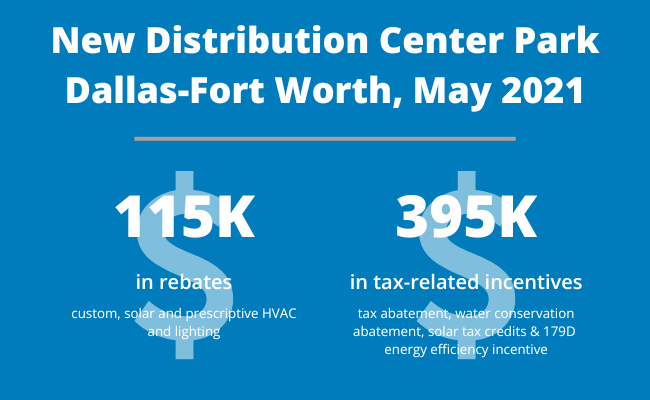 "There's a potential to drive down costs while eliminating waste and contribute to: a healthier environment, positive impact to the surrounding environment, while building a better brand reputation. Incentives provide additional cost savings to help the public and private sector achieve sustainable goals," says IncentiFind Founder & CEO Natalie Campos Goodman.
GPO Strengthens Your Access to Sustainable Suppliers
The ideal GPO thoroughly vets supplier partners and applies group leverage to all aspects of the category to provide the highest quality solutions with competitive market terms. When you need to find suppliers with a specialty in sustainable initiatives, incorporating a GPO into your strategy opens you up to a wider network than you'd have on your own.
OMNIA Partners supplier, Office Depot, offers the Greener Purchasing Program, which outlines five main steps to help your organization save time and money while helping you reduce your environmental footprint. Office Depot also provides tools to help you analyze your spend, switch to greener options, and then measure the results of your greener purchases.
As procurement teams are working on meeting their company's ESG goals, OMNIA Partners supplier, GRMS, offers helpful solutions in supplier risk management, such as identifying environmental risks in suppliers, whether suppliers have any involvement in social programs identified on governmental watchlists, and ensuring their suppliers are in regulatory compliance. Companies focused on reducing their health, safety, and environment (HSE) risk can also partner with GRMS to manage their HSE, which includes sustainability.
These are just a couple examples illustrating how the right GPO can connect procurement to a variety of suppliers with opportunities for both sustainability solutions and savings.
Click the links below for parts two and three of our three-part series on achieving your organization's sustainability goals with the help of a GPO.
Read part two here: The Powerful Partner for Sustainable Procurement Leaders
Read part three here: Futureproof Your Organization with Sustainable Procurement