Organizations are experiencing the stress of navigating employment today with the ongoing talent shortage fueled by The Great Resignation and evolving work environments. In the current labor market, public agencies are pressed to find quality talent to quickly fill the constantly changing needs in their ongoing digital transformation. Specifically, the need for Information Technology (IT) temporary and professional services continues to grow as technology accelerates rapidly, impacting the different types of expertise required to run new programs.
K-12 schools, higher education institutions and government agencies all rely heavily on technology. As tech becomes more sophisticated, there's urgency for organizations to keep up with developing and managing these complex technological systems. More and more agencies and universities are turning to contingent labor to assist on major projects, such as changing your college's financial reporting system or adding broadband internet infrastructure to your community. In these cases, there's urgency to find people who have experience working with the newest IT tools and systems.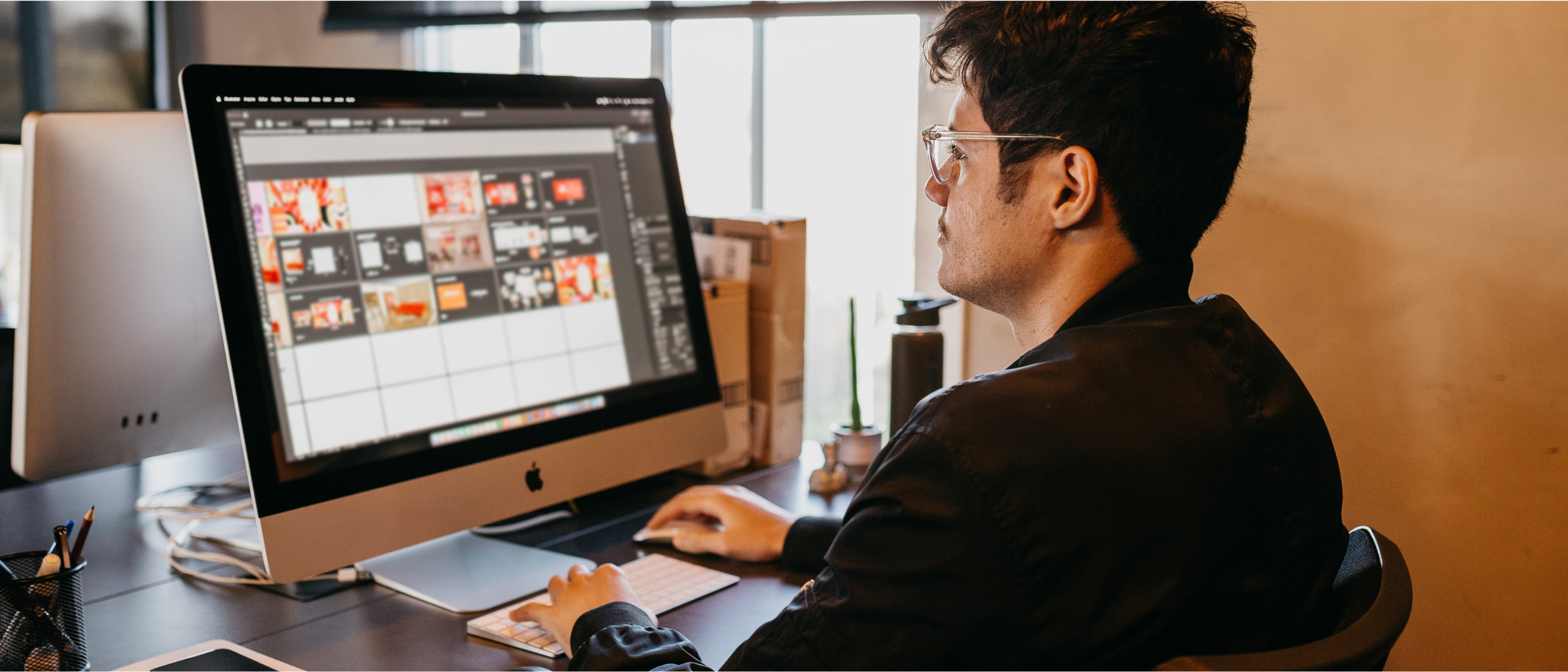 To help your procurement team better align with IT, HR and hiring managers across departments, a cooperative purchasing organization gives you and your stakeholders access to several fully vetted agreements that will meet your agency's IT temporary staffing and professional service demands. Not only can you staff high-priority new projects, but you can do so without having to conduct an RFP and spend months or up to a year in the process.
Let's examine the current needs and challenges in IT employment, and how your procurement team can strategically staff your major projects quickly, efficiently and at the best price through cooperative purchasing.
IT Talent in Today's Environment
In the current marketplace, we're witnessing an increase in the number of contingent workers. This is due to temporary roles providing more control over what types of jobs they want to pursue, when they want to work, and for how long. This is an opportunity for your end user departments to tap into the temporary worker talent pool.
Perhaps your school or agency has a large-scale IT project expected to last several months that will impact every campus or agency department but there isn't room in the budget to hire full-time positions to complete the work. Have you thought about solving this with IT temporary and professional services? Your cooperative's supplier partners would cater the temporary staffing solutions to your organization's unique situation and interact with the hiring managers, HR and finance departments along with other end users. These vendors have industry insiders who will educate your teams on market rates, current challenges within the temporary staffing space, help you find individuals with experience in prioritized services, and facilitate a smooth onboarding process.
Your procurement or sourcing team may be involved in recent discussions with hiring managers about the types of services needed to support your organization's projects. Examples include:
IT Security
Infrastructure and Software Support
Application Services
Enterprise Technology Services
Enterprise Data Services

Enterprise Applications Services
Customer Engagement
Strategy, Planning and Operations
IT Project Management
Multimedia and Classroom Technology
The University of California Procurement Impact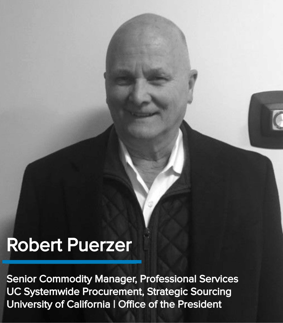 Through cooperative purchasing, procurement leaders in schools, agencies and organizations can all benefit from the leverage of cooperative contracts already competitively solicitated and awarded by another public agency. This is made possible through the lead agency model, which features the work of some of the most elite procurement teams in the nation, including the University of California (UC).
For an inside look at the process and how their campuses utilize this category, we spoke to a leader in UC Systemwide Procurement from the University of California Office of the President. Robert Puerzer is a Senior Commodity Manager in Professional Services Strategic Sourcing with over two decades in the industry. Pairing his wealth of knowledge in sourcing and procurement with UC's seven-step strategic sourcing process has produced valuable supplier programs in IT temporary and professional services that you can access through OMNIA Partners.
Puerzer explains that it took their team over a year to complete the RFP for these programs, and now you're able to take advantage of them immediately, bypassing those time-consuming RFP steps to free up your resources for other priority projects. The UC procurement team also solicited insight from agencies to help identify which types of IT roles would add the most value.
The UC's 10 campuses and five medical centers rely on technology to operate and use IT systems to store, process, transmit, or otherwise manage data or information. The major university system performs several far-reaching initiatives, such as transitioning their campuses to a new accounting system or combining HR and financial systems.
"The importance of having qualified technology staff has never been higher, especially when we need staffing solutions quickly to stay on track," says Robert Puerzer, Senior Commodity Manager, UC Systemwide Procurement, Strategic Sourcing, University of California Office of the President.
To manage systems in computing and telecommunications hardware, software, services and supporting infrastructure, the UC selects and purchases from supplier partners with a national footprint able to provide top-quality talent who can perform a high number of IT services for your organization.
"The programs aren't limited to your IT department," says Puerzer. "This is an opportunity with an inclusive reach connecting each of your departments to suppliers that can hire the temporary talent to support their missions. Each end user can leverage the solutions as they create their own individual projects and initiatives with their divisions and departments."
Industry-Leading Solutions for IT Talent Needs
When the UC procurement team went out to bid for the solutions in this category, they used the following definitions in the RFP:
IT Temporary/Supplementary Staffing Agencies: Provided by a supplier's resource, direct employee or subcontractor, on a time and material billing basis. The work product and deliverable(s) are owned by UC or Participating Agencies and not the resource nor the supplier. The resource is an "extra set of hands" under the direction of the Project Manager who is a UC employee or the designated Participating Agency employee. UC and Participating Agency own the means, method, and manner of the work effort.
IT Professional Services Agencies: Services provided by a supplier that utilizes their own resources, direct employees and/or subcontractors, to meet an expected and agreed upon deliverable. Services to be provided are highly specialized functions, typically of a technical nature, with respect to information technology services to the University on a project by project basis; each project to be defined by a mutually agreed upon Scope or Statement of Work (SOW), which will be generated independently by each UC location or Participating Agency and may be referenced by that location's Purchase Order. The billing is quoted on a firm, fixed hourly billing rate for the supplier's identified professional services role offered.
Meet Other Organizational Goals with these Contracts
Not only can you fill the talent gaps needed to grow your agency or school and lean on your cooperative's suppliers to resolve any issues that come up, the IT programs can also help you meet other organizational goals and missions:
Diversity Spend: As you work to manage your spend cube, IT temp and professional services programs can help you meet your diversity spend goals as the partner partners available are certified as small business enterprises (SBE) and disabled veteran business enterprises (DVBE).
Sustainability: You've likely discussed with stakeholders that sustainable supply chains and ethical sourcing are competitive priorities and responsibilities for your organization. Your procurement team can help achieve green goals through these IT cooperative contracts.
Permanent Employees: In some cases, the temporary workers placed in your organization can turn into long-term contracted employees with great relationships and knowledge. Down the road, they're set up as the perfect candidate for a permanent hire when an opening arises.
Supplier Spotlight: TEKsystems
Organizations must adapt their talent strategies to acquire and cultivate the skills needed to grow their business for the future. OMNIA Partners supplier TEKsystems accelerates business transformation by solving complex technology, business, and talent challenges—across the globe. They partner with public agencies to create solutions that enable you to capitalize on change.
"Any hiring manager in search of an experienced software engineer in the last decade, can tell you about the fierce competition for tech talent," according to industry insiders at TEKsystems. "Individuals with in-demand skills and experience can be selective about the opportunities they decide to pursue. They simply have more options, as evidenced by the nearly six million tech jobs posted online over the last 12 months."
TEKsystems can staff every IT skillset across the entire technology spectrum, including applications, data analytics, digital and creative, digital workplace services, technology operations management, and risk and security. They can also take on additional levels of responsibility for your IT projects through our managed, project-based, or outsourced services models.
Supplier Spotlight: AVID Technical Resources
Walking alongside you during the recruitment process and all phases of the infrastructure lifecycle, OMNIA Partners supplier AVID (Applications, Voice, Internet, Data) Technical Resources understands the market struggles that hiring managers face today in finding the right talent.
Working with your budget and helping educate, AVID knows that hiring is only part of the solution and that having a team to manage project integration support services, like payroll and other staffing resources, is crucial for your university or agency.
AVID is an IT contract and permanent recruiting company specializing in applications development and infrastructure support supporting diverse markets including government, education, biotechnology, construction, financial, healthcare/medical institutions, insurance, legal, manufacturing, marketing/media, pharma, retail, technology, and utilities.
Cooperative Purchasing's Cost & Time Savings
Technology will continue to accelerate, and members of the top tech talent pool want to work for employers with flexibility. That is why IT temporary staffing and professional services have become even more critical in an organization's journey to solving the talent gap.
As you align with stakeholders and identify the most cost-effective route to staffing IT projects, it's a great time to take advantage of cooperative purchasing. Adding a cooperative to your strategy streamlines your procurement process, allows you to bypass the RFP and have immediate access to an entire portfolio of fully vetted agreements with deeper savings and preferred terms and conditions.
OMNIA Partners connects public agencies with industry-leading supplier partners through competitively solicited contracts providing solutions to achieve your strategic goals.