If a hurricane is just off the coast, it's a bit late to wonder how your supply chain will weather the storm. If landfall can happen in your area, proactively put a plan in place to ensure supplies are there when you need them most. Wildfires, tropical storms, flooding: Regardless of the type of disaster, knowing your supply chain can adjust to situations is more than just peace of mind. With the right supplies where you need them, you can better serve those who rely on you.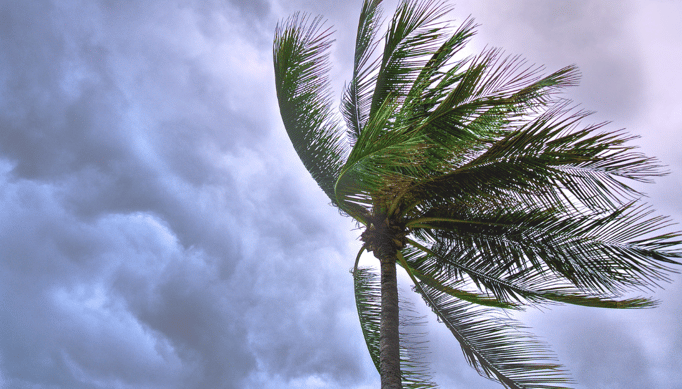 1. What are you up against?
Whether you face hurricanes, wildfires, or tornadoes, planning for a disaster can save time, money, and lives. Creating an emergency operations plan (EOP) for what your region may face will help you be ready to respond. Having and practicing an EOP can show your team how and when supplies can reach affected areas. So when you're in truly critical moments, you can make the best decisions possible.
Organizations that handle a disaster best are the ones who can roll with the punches. Adapt quickly to the challenges that suddenly occur. And while this is true about day-to-day business, it becomes even more important in a crisis.
In August 2017, Hurricane Harvey made landfall in Texas and Louisiana. It was a Category 4 at the time. This was a huge concern for the Gulf Region, but transportation across the US was affected. Knowing what type of disaster you're most likely to face will help you find a supplier who can assist you the most.
2. How can a supplier help?
Ideally, a supplier can scale services to the size of the disaster. Ask if they use their regular business structure to support disaster efforts. If so, working with them before a disaster strikes will offer a glimpse into how they would handle an emergency. If not, you won't know what to expect until you're in the heart of the situation.
Can they scale communications based on the size of the disaster? A Category 1 hurricane may not cause disruptions to a supply chain. But a Category 3 or higher could require a supplier to set up a temporary headquarters near the projected path of the storm. This will provide a safe location that supplies can be shipped to and sent out from.
This central point of contact will also give the supplier – and you – visibility into what's on the trucks, what's being stocked, and what's already in inventory. Response speed and communication are crucial during a crisis.
3. How can you prepare?
Meet with suppliers ahead of time. Ask them to talk about the kind of disaster you are likely to face. If you are in an area with hurricanes, don't let them leave without discussing specifics of how they would handle their response. This will help you understand their plans and possible solutions. Figure out what disaster response supplies you need and tell your supplier ahead of time. Stock-outs on the items you must have shouldn't be acceptable.
Make sure your supplier pre-positions inventory based on the projected path of any disaster. Do they have their own distribution network or do they relying on other vendors? If they have their own network and can proactively move inventory, you're more likely to have the products and supplies you need right as the situation calls for it.
And keep your suppliers' contact information where you can access it. Fire and flooding can cut you off from an office quickly. You want to be able to reach out right away in a moment of need. Searching for a new contact at that moment is stress that can be avoided.
The importance of trust
The overall goal is simple: Be as ready ahead of time as possible. Each disaster brings its own challenges. Teams don't have the time to research or source everything they need in the heat of the moment. Having vendors who know what immediate options are available is crucial.
Vendors should be ready to:
Use their delivery trucks to get supplies where they need to go in a disaster zone.

Reach out ahead of a potential situation and proactively work through requests.

Work with you before and after a situation.
Speed can be the biggest challenge an emergency request poses. A lot can happen between knowing you need something and the time it takes to arrive. Cutting down transit time is the goal.
You need to trust a vendor can stabilize the supply chain before and after any disaster.
Making a decision
A supply chain with visibility will always beat one that doesn't know exactly where items are located. So work your plan and look for suppliers who know how to adapt to disasters. Ask questions of suppliers to get a sense of what you can expect.
Supply chains are unlikely to run perfectly during a crisis, but good partners can make the situation less stressful and more successful.
---
Zach Wise has been with Fastenal for more than a decade and works with Fastenal's "Blue Team Responds" unit to provide assistance during disasters. For more information, email blueteamresponds@fastenal.com.