Developing and posting a Request for Proposals (RFP) and then poring over multiple bids before choosing a service provider and signing a contract can help schools find value in purchasing, but it's an onerous and time-consuming process. When buyers need essential supplies right away, they don't have the luxury of waiting.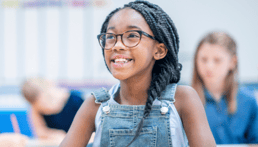 "Originally shared on the Schoolyard blog here"
This is why a growing number of K-12 school systems are turning to cooperative purchasing to fill their needs. Education buyers are finding that cooperative contracts give them the same great value as competitive bidding — without all the time and aggravation.
WHAT IS COOPERATIVE PURCHASING?
The use of cooperative contracts reduces the cost of goods and services by aggregating the collective buying power of public schools and agencies. Using a contract from a nationally recognized cooperative such as OMNIA Partners — helps schools streamline the buying process by meeting all state and local competitive bidding requirements on large purchases without having to put these items out to bid for themselves.
Instead of seeking quotes, bids, or proposals, K-12 buyers can simply choose products and services from the cooperative contract's service catalog. These services have been pre-selected by the agency behind the cooperative through its own competitive-bidding process. In essence, the cooperative has done this work for schools already, and so buyers are complying with all local, state, and national procurement laws when they make purchases through a co-op.

WHY THIS IS SIGNIFICANT?
With cooperative purchasing, K-12 schools can buy items much more quickly and easily than going out to bid, saving weeks or even months of hassle. This is especially significant when buying large quantities of items that are needed right away, such as cleaning and disinfecting supplies or other health and safety equipment.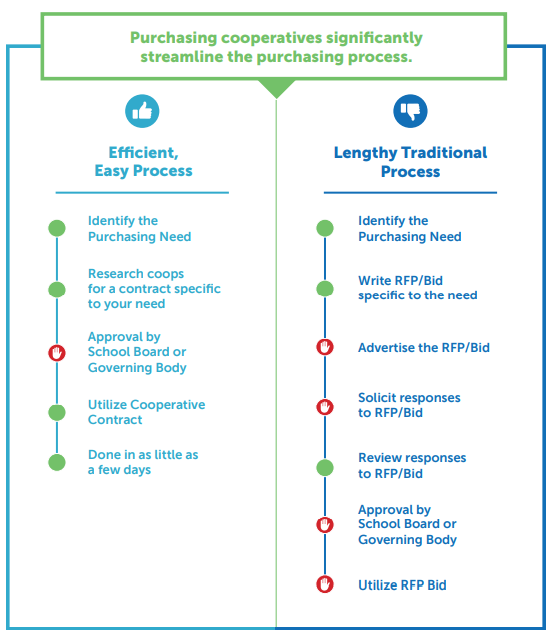 Traditional procurement is a lengthy and inefficient process that can take months to complete. By contrast, cooperative purchasing eliminates the need to write and advertise an RFP, solicit bids, and review responses. Once schools have identified their purchasing needs, all they have to do is identify and compare co-ops that have contracts specific to their needs, then secure approval and use an online catalog to place their order.
---
WHY SCHOOL SPECIALTY?
School Specialty has cooperative purchasing agreements through OMNIA Partners, Public Sector. School Specialty provides a wide range of essential materials, from furniture and teaching aids to cleaning supplies and PPE. Here are just some of the industry-leading product lines available through School Specialty:
With such a wide range of products available from School Specialty through cooperative purchasing, K-12 schools can satisfy virtually all of their needs with a single online order. Not only will schools receive competitive discounts by taking advantage of cooperative purchasing through School Specialty, but they can get other special benefits as well — such as professional development for many products and services and additional discounts on high-volume purchases. As a member you can shop today and receive OMNIA Partners pricing!