You don't know what you have until it's gone. However, if you're one of the lucky few, or should I say, the perceptive few, you'll realize the value of onsite talent keeping your company rolling.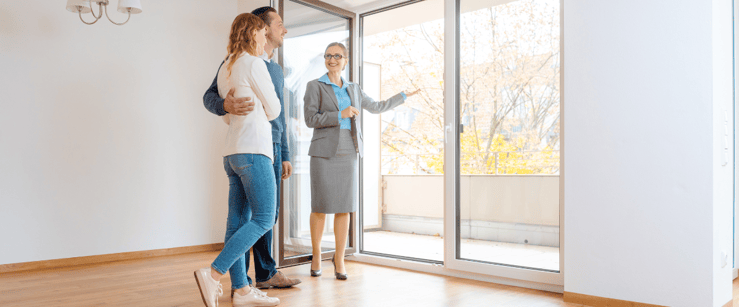 High rates of employee turnover in Multifamily Housing are nothing new, but the labor shortage in the current market is making it a little more painful. With the job market favoring candidates over companies, it may be time to concentrate on employee retention, while filling your vacant positions over time.
Oftentimes, we think we are in the clear once we have an employee on board. If we don't value them and check in on them from time to time, we really do risk the chance of losing them.
It's surprising to realize there are so many ways to engage with your current employees to ensure they're satisfied with their work and position within the company.
Let's explore a few ways to pay more attention to your employees and avoid unnecessary turnover.
1. Consider the Benefits
Benefits come standard with most full-time positions – medical coverage, paid holidays, PTO, etc, but are you presenting competitive offerings? Ensure your benefits are comprehensive and attractive to the employees you wish to retain. These aspects of their employment are just as important as the number on their paycheck. If you aren't sure how your benefits measure up, reach out to an expert who can assess your benefits package and help you fill in the gaps.
2. ... Especially the Housing Benefits
It is very common for multifamily housing employees to receive housing benefits. How you structure that is completely up to you. Remember, those you're trying to keep or attract may be looking for more desirable arrangements. Therefore, it's in your best interest to research standard (or exceptional) practices or consult with your peers to see what they offer. Employees who are treated well as residents feel more connected to the property in which they reside, which leads to them caring more about their role in keeping it running smoothly for their friends and neighbors.
3. Foster Their Training & Knowledge
This is such an obvious benefit, but often gets overlooked. An employee that has more knowledge will only be more valuable to your company. Not only should you invest in training them properly for their role, but you should support their growth in areas they show an interest in or you feel they should pursue. Growth within a company will increase the likelihood of retention. Word may even spread that your company values training and growth, which is a strong selling point to offer candidates.
4. Keep Employees Engaged
People want to feel like they belong. Provide your employees with opportunities to address areas of concern – either within the property or their job function.
Proactively ask them how they feel things are going or if they want to increase their training, advance their position or any other topics they wish to discuss. You'll benefit from hearing your employees' unique perspectives and observations and they'll also feel like valuable members of the team.
Most of us spend a significant time in our jobs and it's especially true for those working (likely) where they live. When that time includes opportunities to thrive and grow, it naturally fosters a sense of teamwork and loyalty. Maybe it's not a secret that happy employees stick with you.
The real secret is listening to and empowering employees to grow from within.