Having innovative education products for your learning spaces is key to the day-to-day success of students and teachers. Whether you're a procurement leader in K-12 schools or higher education institutions, it's imperative to have a purchasing plan that provides your schools with immediate access to top of the line supplies for each of your classroom or campus' unique needs.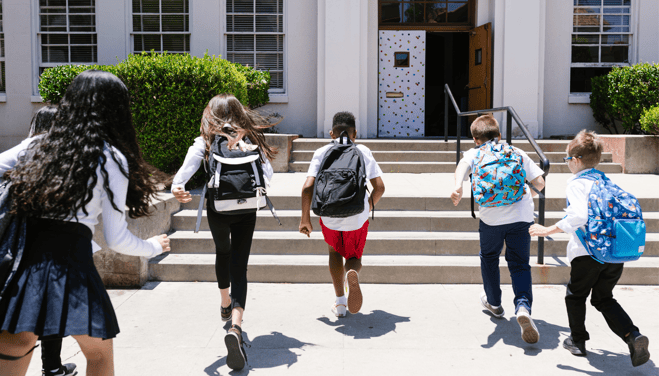 As your procurement team searches for solutions that can be tailored to help students reach their full potential, there's a strategy to speed up and streamline your purchasing process. By partnering with a cooperative purchasing organization, you can provide your school or university with a diverse set of educational products and services quickly while staying within your budget.
All of our back-to-school solutions are easy to access in one place for a seamless experience as you prep for next school year. The pre-negotiated and competitive contracts allow you to bypass the lengthy RFP and free up time for other priorities.
Let's dig into how your procurement team can take advantage of opportunities within cooperative purchasing to help your students excel this school year.
Procurement's Secret Weapon
"Why would I want to go through that bid process if someone else has already done it?  The fact that OMNIA Partners exists to do that process, to do that for public entities, it's a game-changer for us. It eliminates a huge amount of work. It simplifies the process."
-Celeste Tilley, Elmore County Public Schools
Cooperative purchasing can transform your procurement strategy in ways you, as an individual purchaser, cannot achieve on your own. By combining the spend of schools and agencies across the country, a cooperative receives a lower cost for goods and services for the most important items in education, IT, facilities and more. Your schools can benefit from the robust buying power and purchase from cooperative contracts that have already met state and local competitive bidding requirements. And if your K-12 or higher education procurement team would like to review the compliance information, each agreement's documentation is available for you to view online without a FOIA request.
Immediate Access to Education Solutions
The cooperative contracts provide the following back-to-school products and services for K-12 schools and higher education:
| | |
| --- | --- |
| Education | Educational supplies, office products, multifunctional devices, managed print services, lab and scientific supplies/equipment, apparel, language services, COVID testing |
| Furniture | Educational, library & lab; cafeteria, dining & outdoor; dorm & residence; stadiums & auditoriums |
| Facilities | Safety & security, maintenance (MRO), HVAC, grounds maintenance, elevators & escalators, energy & power, flooring & roofing, janitorial & sanitation |
| Information Technology | Hardware, software, cyber security, data storage and management, facilities technology, audio visual, cloud solutions, telecommunications |
| Parks & Recreation | Grounds maintenance, sports surfaces, athletic suppliers & team uniforms, fitness equipment, playground systems |
Trending in Back-to-School Purchasing
What are the latest solutions that purchasers are gravitating toward for the upcoming school year? Let's take a look at some of the trending themes as you prepare for classes to resume.
Considering ergonomic furniture continues to be part of the process in helping students find a position where they work and learn best. This type of furniture is designed to flex and move with ease. As children's brains develop, sensory systems that respond to movement help cultivate the fine motor skills that are at the foundation of learning.
These sensory systems help coordinate a child's eyes, hands, and bodies as they move and grow. Healthy movement facilitates such growth while helping kids feel active and alert–even while seated. OMNIA Partners supplier Virco offers products that support healthy movement in the classroom with a line-up of seating that lets students move in their seats without leaving their seats.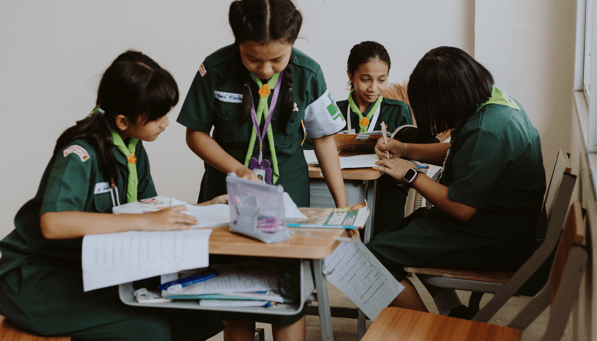 Not only are flexible and responsive furniture items like ergonomic classroom chairs, adjustable storage elements, and modular student desks changing the way that students experience learning, they're also pushing forward the boundary of what students are capable of. OMNIA Partners supplier VS America, Inc provides adaptable, ergonomic, and environmentally friendly educational furniture solutions which allow for the creation of flexible learning environments. They explore the cutting edge of design and performance to help you discover the ideal pieces to furnish your space and bring out the best in your students.
For the constantly evolving learning spaces to the front office and facilities, supplier partner School Specialty is dedicated to making sure each of your schools' unique needs are met in a seamless, single order with engaging and inspiring products for the classroom, STEM lab, tech center, gymnasium, art room, school safety office and every space in-between. Not only will your district receive competitive discounts through cooperative contracts, but you can get other special benefits as well — such as professional development for many products and services and additional discounts on high-volume purchases.
OMNIA Partners supplier Office Depot Business Solutions (ODP Business Solutions) has developed a new and robust program providing your districts everything they need to create a modern learning environment. By curating today's modern products and services, ODP Business Solutions works to impact learning and help students succeed. The solutions cover a diverse range of key areas for your district including modern classrooms, innovative resources, efficiency services and healthier, safer schools.
For the last two years, your procurement team has collaborated with your facilities managers for an increased awareness surrounding the health and safety of your students and staff. Through cooperative purchasing, K-12 and higher education institutions can ensure compliant and well-equipped buildings to reduce health and safety risks. The suppliers mentioned above are just a few of our partners working to bring you the best offerings at competitive prices for a successful school year.
Let Cooperative Purchasing Establish an A+ School Year
Committed to public procurement excellence, a cooperative purchasing organization can take your strategy to the next level. Cooperative purchasing is a best practice among districts, universities and government agencies, and gives you the ability to facilitate a seamless purchasing experience that benefits your organization as a whole.
All contracts are awarded by a government entity utilizing industry best practices, processes and procedures. Our lead agencies ensure maximum value with complete transparency of process. We adhere to the highest standards of public procurement so you can feel secure knowing that you are in full compliance with industry regulations.