Most organizations throughout the world are experiencing some type of skills shortage. In the US, some 83 percent of businesses are struggling to find workers with the right skillsets, according to the Society for Human Resource Management. Companies that can't find the skills they need will continue to be at a disadvantage in the marketplace.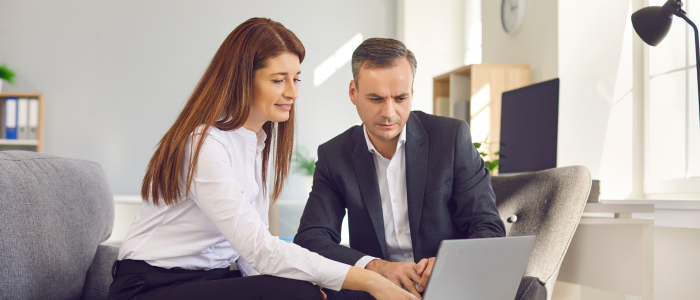 Where skills are in short supply and it is taking time to train new recruits, many organizations are turning to contingent labor. Contingent workers are those people that provide services to an organization such as independent contractors, freelancers and temporary staff, but they are not on the payroll. There are many reasons where this solution can work:
handling seasonal peaks
limited budget to increase permanent headcount
specialist interim solution is required
Trends in the Labor Market
1. There are no longer "jobs for life." Both employers and employees are looking for more flexibility and there is less appetite for either offering or needing job security.
2. Contingent workers value being able to connect, collaborate and learn from peers and build their networks as a one-person business.
3. Technology has provided a global workforce that can work from anywhere across any time zone. It has created a 24/7 always-open workplace. This situation expanded because of the COVID-19 pandemic.
4. The demand for new skills to support continuous innovation and the research and development (R&D) of new products and services has driven the demand for contingent talent databases. These are increasingly being used to fill strategic roles.
5. More efficient and flexible processes have enabled organizations to reduce their employment costs of hiring and onboarding contingent workers.
How is this Impacting Procurement?
The procurement and supply chain function is not immune to the skills shortage. SIG's new research found that many organizations are experiencing significant skills shortfalls. Just 31% of executives say their organization has enough skills in newer technologies (such as AI, automation and robotics). Only 29% have enough skills in cybersecurity. Procurement has always been asked to do more with less.

The sourcing of goods and services is becoming increasingly more complex. Organizations are struggling to attract and retain talent, especially in the manufacturing and distribution sectors. There is a shortage of category specialists in areas such as raw materials, MRO, I.T. and communications technology, Data analysts, change management and sustainability experts are also in high demand. New tools and software solutions can help but this is not enough. Where more sourcing skills are required, organizations are turning to Group Procurement Organizations (GPOs) to help them fill the gaps with contingent workers so they can deliver on their promises to the business.
Sourcing Contingent Labor
Most business sectors are continuing to increase their use of on-demand, flexible workers. Contingent workers fill gaps quickly and cost-effectively. Their expertise, availability and flexibility can be designed to fit any budget or timeframe. While they are often used to supply specific skills on projects and to meet deadlines, they can also support permanent staff, assisting them to meet their planned objectives. Unlike a lot of areas of the labor market, the number of available contingent workers is increasing. People will continue to be attracted by the opportunity for remote working and managing their workload.

Some legal and regulatory challenges need to be addressed when managing a contingent workforce. Failure to do so gives rise to penalties and fines for non-compliance. Companies are utilizing GPOs to navigate the hurdles and to provide the manpower they need to solve their employee challenges, especially in labor-intensive sectors such as distribution, retail and transportation.
Logistics & Transportation
The shortage of heavy-goods-vehicle drivers (HGV) in the US is not news. In the year before the COVID-19 pandemic, the industry was short of nearly 61,000 drivers, according to the American Trucking Association, the nation's largest group representing the industry. The association estimates a shortage of 160,000 drivers by 2028.
The issues are mostly about low pay, poor working conditions, an aging workforce and the cost of training. Drivers are preferring to work for couriers and other carriers with smaller vehicles where trips are shorter and there is less stress. The driver shortage is causing price increases for moving goods in both full-truck-loads (FTL) and less-than-full truckloads (LTL). Procurement staff are under pressure to contain transport costs while having limited capacity and limited visibility into carrier pricing. A GPO is well-placed to assist with providing cost-effective contingent labor solutions through its leveraged freight and logistics contracts.
Close the Labor & Skills Gap with a GPO
The skills and workforce gap are not new but the evolving marketplace has shone a spotlight on them as of recent. Navigating the complexities, especially when you are already resource strapped, is becoming increasingly more difficult. That is why OMNIA Partners has a Workforce Solutions expert available to help our members with their labor and resource needs, Tim Holland.

Tim has been in his role at OMNIA Partners for nearly 7 years. As the head of our contingent labor practice, Tim has created the most comprehensive and largest portfolio of contingent labor solutions in the GPO space. Tim has had an extensive career specializing in Contingent Labor global Staffing and MSP/VMS corporations.
WORK WITH AN EXPERT

Stop depleting your resources and leverage Tim's expertise to solve the skills and workforce shortage for your organization. As the Contingent Workforce Solutions Specialist at OMNIA Partners, Tim uses his CWS expertise to help members address their unique requirements with flexible and qualified solutions. He identifies potential suppliers that would be most appropriate for your project while delivering the best overall value through and OMNIA Partners contract.