Preparing for a disaster tomorrow begins with a plan today. Whether the emergency is as minor as water damage from a broken pipe or as significant as a large-scale disaster, procurement professionals who have a coordinated plan in place can lead the way to faster response and recovery.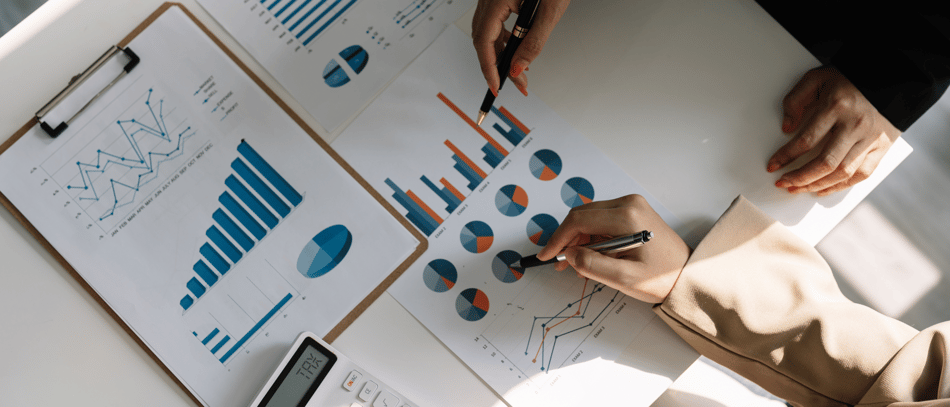 Partnering with a cooperative purchasing organization gives agencies streamlined access to disaster preparedness and relief contracts. Contracts provide an opportunity to pre-identify suppliers who can quickly respond to and adapt to requests.
Follow along as we share how procurement can be calm amidst the storm with smart pre-incident planning.



"Schools and municipalities should have contracts in place for just-in-case situations," said Jessica Goforth, Vice President of Public Sector Contracting. "In an emergency, there will likely be supply shortages along with staffing and pricing challenges. On-call contracts give agencies priority access."


Response When You Need It Most
Incorporating compliant contracts into your emergency plans can relieve some of the uncertainty of trying to source supplies and services during a fluid emergency situation. National suppliers can pre-position resources in anticipation of a disaster and provide valuable pre-incident expertise. During recovery, they can assess inventory positions, large order support, expedite transportation and offer on-site emergency operations center support.

"It is important to understand the value of large-scale, national disaster recovery providers, as local resources are often overwhelmed during catastrophic events," said Mark Owens, Vice President, National Public Sector Programs at ATI Restoration. "National providers have the ability to quickly deploy resources from outside of the impact zone. Cooperative contracts are a safe bet as they provide the option of multiple large-scale providers, experienced in responding to catastrophes, nationwide."
Procurement and Emergency Planning Must Work Together
Most local governments and school districts have emergency operation plans (EOPs) in place. Successful plans focus on coordination and unity of purpose across a wide range of stakeholders. Procurement professionals are vital team members who ensure the right supplies get to the right place at the right time.
Emergency plans don't have to start from scratch. The Federal Emergency Management Agency (FEMA) website has downloadable planning guides. These documents encompass everything from large municipalities to small nonprofits. Colleges and Universities have access to specialized planning guides through the FEMA Ready Campus Program.
Disasters can shut down computer servers and cut off office access. Remember to keep at least one hard copy of your EOP in an off-site location.
Mature emergency planners understand you can't plan for every uncertainty, but no plan at all is destined to fail. Agencies who are flexible and learn to coordinate with outside help are better able to adapt to the complexities inherent with any disaster. Experienced response teams at the national, state and supplier level are invaluable resources during unpredictable times.
Portfolio Offerings
The OMNIA Partners portfolio of competitively solicited and publicly awarded cooperative contracts provides state and local governments, higher education, K-12, and nonprofit organizations access to thousands of solutions. Having contracts at the ready for supplies, services, logistics and expertise is a crucial step in bringing calm to the chaos.
Cooperative purchasing agreements include:
Disaster Restoration of Operational Services

Modular Buildings

Portable Storage

Electrical, Lighting & Data Communications

MRO Supplies

Equipment Rentals & Related Products

Roofing Supplies & Services

Risk Preparedness & Claims Recovery Services




Public Safety & Emergency Preparedness Service

Safety Equipment & Solutions

Moving & Relocation Services

Non-Disaster Restoration of Operational Services

HVAC Products, Installation & Services

Technology Products, Services & Solutions
---
Our portfolio features industry leading suppliers that specialize in disaster preparation and relief. A few of these include: Fastenal, ATI, DKI, Safeware, Belfor & The Home Depot Pro. Click their names to learn more about their expertise and solutions.