Imagine being locked out of your work computer, unable to access confidential taxpayer data because hackers have breached your network and demand a ransom to release it. Virginia legislative agencies fell victim to this situation last month as ransomware attacks continue to rise among government agencies and educational institutions, and ransomware is one of the largest online threats today.
The average ransomware payment in 2021 was a record $570,000 compared to $312,000 in 2020. Cyber security is a top priority for government agencies as IT experts report public administrations had been targeted more than other public sector entities during 2021. This year investigators expect the ransomware industry to consolidate into larger, more sophisticated groups automating more of their attacks.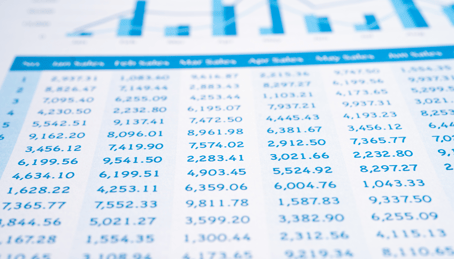 Agencies are faced with costly disruptions along with the loss of sensitive data, and procurement teams are working to align with the IT and security management colleagues for a proactive approach. Procurement leaders are looking to their cooperative purchasing organization to pinpoint strong solutions to protect against an increasing number of cyber extortion attacks.
Procurement leaders- check out how you can better prepare your agency or school against ransomware attacks by leveraging industry-leading IT solutions through your cooperative purchasing organization.
How Can Your Agency or School Be Impacted

?

Ransomware attacks can be devastating for government agencies and schools as they're left without the data needed to operate and deliver mission-critical services. Even if you do pay the ransom— which the Cybersecurity and Infrastructure Security Agency (CISA) has seen as high as $1 million— there's also no guarantee all your files will be recovered, and recovery is a difficult process.
Ransomware Attacks in 2021
Remember when the Colonial Pipeline was hit by a ransomware attack in May 2021 and shut down fuel delivery between the gulf coast and the east coast? It took almost a week to restore service, and the cyber criminals also released company employee personal information. As the biggest fuel provider in the nation, people across several states started panic buying leading to long lines and drivers having a hard time finding fuel to fill up.
Hackers targeted the Washington DC Police Department last year when they hacked their server, posted a ransom note claiming they'd stolen more than 250 GB of data and threatened to publish the material if they weren't paid. It turned out that the payment offer wasn't enough to prevent the ransomware group from publishing the data and personnel files.
Opportunity for Education & Awareness
The examples above are just two of over 2,000 ransomware attacks on schools, local governments and healthcare organizations last year. Seeing the aftermath and response presents an opportunity to learn from and spread awareness within your organization. To align better with your IT and security management stakeholders, procurement teams can equip their teams with a wide range of strong IT solutions through national industry-leading suppliers. Let's take a look at how to get started.
Deploy a Comprehensive Strategy
As ransomware attacks become more sophisticated and deliver devastating impacts to organizations, we spoke to IT industry expert John A. Stewart, who serves as Vice President, IT Sales and Strategy at Ricoh USA, Inc.
Stewart provided insight into how having a comprehensive security strategy is critical.
OMNIA Partners supplier Ricoh offers RansomCare, a vital element to an overall in-depth defense security strategy and acts as a last line of defense to stop an attack in near real-time. It safeguards against financial loss and reduces recovery time.
You can schedule a free assessment with Ricoh to better understand the cyber security available to your organization.
Best Practices in Ransomware Prevention
Ransomware is a low-cost, high-profit model and cyber criminals love this tactic. To better prepare your agency or school system, CISA recommends the following precautions to protect users from ransomware threats:
Update software and operating systems with the latest patches. Outdated applications and operating systems are the target of most attacks

Never click on links or open attachments in unsolicited emails.
Back up data on a regular basis. Keep it on a separate device and store it offline.
OMNIA Partners supplier Insight Public Sector's future-ready cyber security services help you navigate and manage complicated IT environment working with you to develop, implement and optimize your strategy. Here are key ransomware preventative measures you can start using right away:
Regular system updates

Advanced email phishing protection

Strong Identity and Access Management (IAM) security

Restricted permissions and limited network access

Automated, secure data backup tools
As you address your current cyber security strategy, supplier partner SHI can help you with endpoint and network security, help you design a successful security strategy, and seamlessly adopt security solutions that fit your current and future needs.
These are just a few of the IT security solutions procurement teams can access through the OMNIA Partners cooperative contract portfolio.
How a Cooperative Can Help
Robust cyber security technology in schools and government agencies has never been more critical. By leveraging IT cooperative contracts, you get top of the line solutions faster, more efficiently and at the best value.
The IT space is just one of many categories that procurement teams are managing in their diverse spend cube. Consulting with a cooperative purchasing organization can help you stay organized and ahead of these ever-changing industries while saving time, money and resources. It's a great time to get familiar with the benefits of partnering with a cooperative.