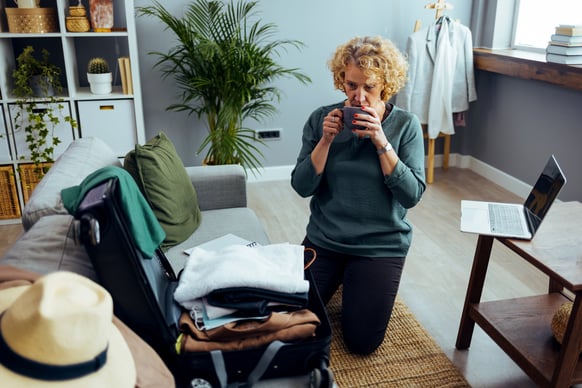 As creatures of habit, after more than three years of working in a hybrid or remote work environment, individuals are now rather comfortable with this new norm. They've developed new habits to align with their new work environment, so for many, relocating for an in-office position is less thrilling than it may have been pre-pandemic. Through partnership with OMNIA Partners, Weichert Workforce Mobility offers services to ensure relocation is simple and stress-free.
But there are even more factors contributing to a growing reluctance to relocate, including frenzied housing markets, spiking interest rates, and a rising cost of living in many major urban centers. So, how can companies appeal to and attract key talent with robust, magnetic mobility programs while also containing costs?

Read the full blog by Weichert Workforce Mobility here.
Weichert's advisory services team met with some top Canadian companies and uncovered some surprising twists in the world of talent acquisition and relocation:
Why, in uncertain economic times, make the investment to move people?
We are currently in a phase of slowing relocation and assignment volumes; a trend that some expect to continue for another year or so. The silver lining? During this period, companies are leveraging RMC support for their highest echelons of talent and critical moves, prioritizing the strategy behind their programs and leaning on their partners for consultative support. But we can also expect to see more lump-sum programs incorporating AI-driven guided assistance, particularly as this technology is refined and made much more accessible.
What about the global housing market?
A high rate of new construction projects are being designed for a less settled demographic, renters versus long-term homeowners. It appears builders and planners are shifting away from the development of bedroom communities for families and commuters due to the increased uncertainty and volatility in the future of work. Not only how we work, but also where we work. This housing impermanence trend is evidence that so many people, companies, and industries are risk averse.
Are Businesses Thriving…or Just Surviving?
Another point of view is that businesses are still doing "well enough" and watching their costs, so they don't feel the need to move people. According to CNN Business, despite the apparent end of the Great Resignation, the job market continues to hum along; the US economy added 339,000 jobs in May alone.
But a seemingly endless parade of mass layoffs among high-profile companies has created a skittishness, particularly among white-collar workers, said Jessica Kriegel, a workplace culture expert. The fact that quit rates are down indicates that there's low confidence in the job market," Kriegel said.
The Remote Debate Rages On
Remote work remains common, though it is losing popularity among employers. Nearly one in nine US job postings in May offered remote work, according to LinkedIn. Recent slower job growth and big companies pulling back on hiring coupled with widespread layoffs may lead to some pressure to return to the office, which includes accepting a position that requires relocation.
---
Weichert's roundtable debate bounced back and forth on many of the issues explored here, but participants all agreed on this point: When unemployment begins to rise a little, workers will likely feel they must go back to the office and that, in turn, will stimulate some relocation. companies are wise to flex those creative muscles in developing "out of the box" solutions that will appeal to the modern employee. This may be in the form of intuitive mobility tech tools, wellness services, or flexible policy options – the sky is the limit!
About OMNIA Partners & Weichert Workforce Mobility
Weichert Workforce Mobility is committed to "propelling mobility"—advancing traditional processes with services and innovations that help make your program—and our industry—stronger. For close to 50 years the company has helped some of the world's leading organizations deploy talent across the globe and transform their mobile workforce into the most dynamic and valuable segment of their employee population.
As your ally in the purchasing process, OMNIA Partners is dedicated to optimizing procurement for your organization. Your free membership provides full access to our portfolio of value-driven contracts, spend visibility, analytics, and subject matter experts. Click the buttons below to learn more and Join thousands of members who are discovering a better way to buy and get connected with Weichert Workforce Mobility today!