Many workplaces today have contracted document destruction services so that paper and digital documents that are no longer needed are securely and professionally destroyed on a regular basis.
But some workplaces prefer a periodic one-time, clean-out.
A company may have a less frequent need, or it may be in the midst of either a physical move or an office clean-up because document overflow has gotten out-of-hand.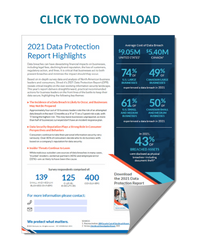 For a scheduled one-time, on-demand shred service, a Certified Security Representative will come to the workplace to remove all of the collected documents, hard drives, and other media. Using industrial-grade equipment, paper will be securely shredded, and digital media will be crushed and sheared. There are often specialty shredding services too, for items such as pill bottles and identity cards.
While decluttering the workplace will improve the work environment for employees and visitors, it will also have a significant impact on information security.
Here's how even a one-time, on-demand shred service can make a big difference:
Reduce Human Error
Preparing for a one-time clean-out means the workplace will be cleared of excess and untidy materials such as loose and boxed paper documents and old CDs, thumb drives, and hard drives. Research has shown that clutter is distracting and getting rid of it will help employees do their jobs more effectively and make fewer mistakes. The 2017 Data Security Incident Response Report by BakerHostetler showed that employee action/mistakes accounted for 32% of data breach incidents.
Better Protection Against Theft
Boxes of old files sitting in hallways, years of old emails on a computer, and confidential information piled on desks or visible on computer screens, would all be regarded as potentially valuable data to insider fraudsters and other information thieves. Putting physical safeguards in place will help but so will decluttering the workplace and having a one-time, on-demand shred service. Implement a Clean Desk Policy to continue document handling best practices.

Compliance with Documents
Simply throwing out documents – or just holding onto them – could put a company in violation of privacy laws and legislation that govern how confidential information is gathered, stored, and disposed of. Secure destruction of confidential information is the law. All workplaces should check with applicable regulations at local, regional, and federal levels to make sure they comply.

Proof of Destruction
After a one-time, on-demand shred service has been provided, a professional service provider will issue a Certificate of Destruction. It confirms that materials have been destroyed and that the organization is compliant with laws such as the Gramm-Leach-Bliley Act (GLBA) and other U.S. privacy laws.
Secure Document Management
Documents that contain personally identifiable information (PII) should never be stored in easily-accessible office areas. Once the decluttering process of sorting paper and digital information has started, a company may decide to adopt a more official document management process. The policy can help by directing daily workflows, storage requirements for PII, and data retention schedules. A one-time, on-demand shred service may also make it clear to the organization that on-going secure destruction will be helpful too.
Want to learn about more safe and secure document destruction options? Click here.
---
Shred-It & OMNIA Partners
Shred-it offers OMNIA Partners participating agencies an integrated suite of products and services designed to protect the privacy and confidentiality of your employees, your organization and your community. Wherever sensitive information is found, Shred-it has a service to protect it. Read the original blog post from Shred-It or click the button below to learn more.