Sudden, dramatic business changes can create – or expose – gaps in your IT systems and infrastructure. But before you can address them, you need to know they exist. Your IT infrastructure determines how productive your people can be. It keeps your data and information safe. Ultimately, your IT practices directly affect your revenue and profit. In this blog, you will learn about various potential gaps in your IT infrastructure, and how Ricoh can help participants of OMNIA Partners fill these gaps and enhance their network security.
Remote Work Threats
As so many employees still work from the comfort of their own homes, business leaders are becoming more aware of the potential dangers associated with remote work and network security. Unsecured wi-fi connections, unattended computers, and data breaches are just some of the possible negative impacts a company may experience. In fact, 9 out of 10 computer networks have potentially serious IT problems that are sitting undetected. These problems can pose serious threats to your IT infrastructure.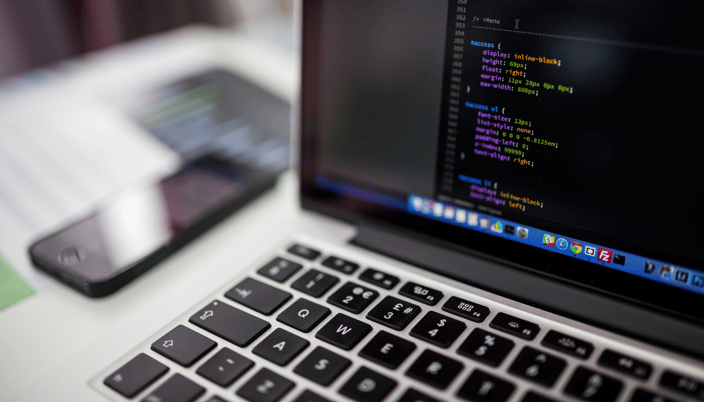 Shadow IT Threats
The increase in remote workers has created an influx of new unsupported hardware, software, and cloud applications. Some of these should be controlled, others are just a reality of the remote work model and are best left that way.

Most IT departments aren't supporting home printers or other family devices on the same home network shared by the business laptop, PC, tablet, or smartphone either. Shadow IT describes all of the devices, applications, platforms, and technologies used outside your IT department or provider's control and knowledge.
Another shadow IT practice is bring-your-own-device (BYOD). Some IT groups support this practice when they allow users to connect their personal smartphones and tablets to the internal network. In each case, the application or device engages with business systems and data outside IT control and monitoring.
Cloud Security Threats
There is little question that making the best use of cloud technology is near the top of IT's list these days. Whether it's making the decision to jump into the cloud game or deciding how to best use its capabilities, the cloud looms large on the IT horizon in many ways. That said, the number one issue concerning cloud users — something that's even stopping companies from using the cloud — is the issue of cloud security.

With the constant reminders of how insecure most computing environments really are, there is good reason for IT to be concerned about moving data and computing resources out of their direct control. And while you'll find plenty of articles and online guides about cloud security, it all boils down to two tasks: lock it down and back it up.
Ransomware Threats
Ransomware has evolved into enterprise-grade malware that holds computers and data files hostage, locks down entire systems swiftly, and brings business to a halt for days to months on end. In a scenario where ransomware has already bypassed your existing security solutions, its objective is to encrypt and corrupt as much of your critical data as possible, typically residing on file shares.
Cybercriminals are constantly developing new and innovative methods to defeat traditional, prevention-based detection methods. Exacerbating the issue is the fact that many public agencies, including schools, do not have large IT teams and big budgets. Ransomware is a very challenging threat that can go undetected inside a network before delivering its payload.
Even if the malware has bypassed all of your existing endpoint protection, how do you detect and stop the ongoing criminal encryption and find out which user was compromised with ransomware? It is important for your organization to be prepared for every scenario in the event of a ransomware outbreak.

The Ultimate Solution: An IT Infrastructure Analysis Service Program
With all of these gaps and more that can affect an organization's IT security, analyzing the current state of your network security is vital in uncovering these gaps and putting a plan in place to fill them. Enter Ricoh's Health Check Program. This program reviews your technology environment (including software, hardware, and network infrastructure) according to industry standards for potential vulnerabilities that could leave your organization at risk of interruption.
Ricoh furnishes a comprehensive report that includes a gap analysis relative to industry-standard best practices. Ricoh can help you effectively prevent unauthorized access, strengthen security systems, lock down sensitive data, and overall, how to get more out of your existing infrastructure.
Program benefits:
Quickly identify network issues and risk exposure
Receive a detailed action plan for remediation of network issues
100% remote service delivery
Non-invasive assessment with no software installed
No agents or probes living on your network
The average, mid-sized network takes only 30 minutes
Low-cost engagement

Interested in seeing what your organization's network issues are? Inquire with Ricoh here or with the button below to get useful insights and recommendations.
ABOUT RICOH AND OMNIA PARTNERS
Discover solutions to help your agency operate more efficiently, provide more effective services and make the most of your budgets. Whether you are automating your paper-based processes, need to manage your fleet of printers, or looking for technology and document management services,
Ricoh's
competitively solicited and publicly awarded
contract
available through
OMNIA Partners, Public Sector
can help.