Do you feel like your stakeholders or end-users are pushing back on your decisions? Are they having difficulty understanding your value as a procurement leader? As someone who focuses on teamwork and collaboration, this can make doing your job much more difficult. The solution to their reservations could be a matter of education and awareness of procurement's role and the strategic tools you possess.
While you source supplier programs that'll add value and help your agency or school save time and money, you should regularly engage and connect with key stakeholders and end users from several different departments. Think about all the people connected to suppliers and their products and services. These departments drive onboarding and implementing of the supplier programs, so it's crucial to ensure you understand their needs as you purchase.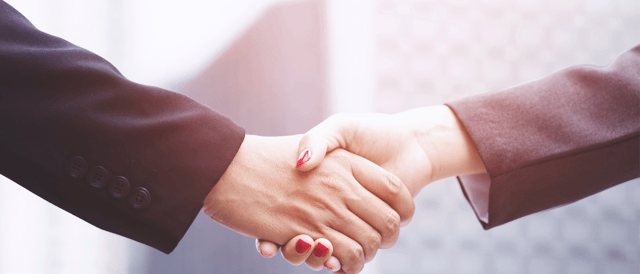 Through a cooperative purchasing organization, you can leverage the knowledge of subject matter experts in a variety of categories that'll help you explain the benefits of the types of programs you're working to adopt for your agency or school. These industry insiders understand complex categories in your spend cube, such as furniture, facilities, IT and other areas of spend you may not be well-versed in at the moment. With the cooperative team's market insight and strong supplier relationships, cooperative purchasing can be a connector creating improved relationships between your team, stakeholders and end-user department leaders.
Let's explore how to strengthen and grow your stakeholder relationships and overcome resistance through the help of a cooperative.
Overcoming Resistance
Though they're not in a position to buy, your stakeholders and end users are in the ideal position to recommend products and solutions to help solve their problems. Therefore, asking questions and allowing them to feel heard and understood can be a step in the right direction to creating trust between you and the colleagues you serve.
The awareness opportunity here is impactful. Your stakeholders and end-users may not understand that you have more cost-effective solutions that you're bringing to the table with the help of your cooperative partner.
This ongoing process toward building trust and credibility for the procurement team can be streamlined with the help of cooperative purchasing, allowing you to expedite better alignment with stakeholders and end users. Let's take a closer look at how you can put this idea into action.
Aligning with Stakeholders Through
Cooperative Purchasing
A cooperative can step in as your teammate with support from a subject matter expert to help educate stakeholders and end-users on the advantages of using this new program's products and services. This opens up a dialogue with end-users, allowing them to give their perspectives and opinions while empowering these departments to see the leverage a cooperative has as the agency or school's strategic partner. The cooperative provides immediate access to a diverse contract portfolio with improved service levels so your school or agency will get superior service when a need arises.
Having this flow of communication is key to streamlining your purchasing process and benefiting from those extra cost savings. Getting your stakeholders and end-users on board will create a seamless process for your school or agency and ensure you are able to operate smoothly in whatever you do.
Start Leveraging Cooperative Benefits Today
Relationship, spend and category management at its finest. Your procurement team can achieve these goals with your cooperative partner.
Cooperatives streamline your procurement process and increase your purchasing power resulting in access to contracts with deeper discounts and improved supplier terms and conditions that have already been competitively solicited and publicly-awarded by a lead agency.
Interested in learning more? Click the button below!