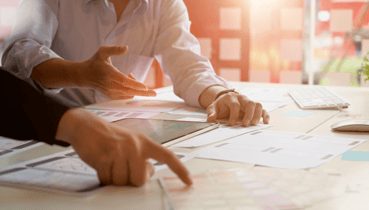 According to The Hackett Group, "a decision not to use group purchasing organizations (GPOs) for specific indirect spend categories is the same as leaving money on the table." But, research by ProcureCon Indirect West found that 58% of organizations haven't yet investigated or aren't using a GPO.
Why the disconnect?
Whether this is because they believe that their internal teams can negotiate the best deals or they simply aren't familiar with the benefits of working with a GPO, these organizations are likely missing out on an important opportunity to optimize their indirect spend management.
Put in context by recent industry research (citations at the bottom), here are 7 key facts you need to know about the benefits of working with a GPO:
1. Cost and the terms within a vendor contract were identified as the most critical aspects of a procurement decision to partner with a supplier. (ProcureCon)
With the combined buying power of all of their members, GPOs gain discounts and contract terms that would typically be out of reach to an organization negotiating on its own. Additionally, a GPO monitors how suppliers are performing against those terms to ensure that they are delivering upon the contract terms and that your program is running at an optimal level.
2. "Companies can expect an average savings of 6% above and beyond what they are able to achieve on their own by leveraging a GPO." (The Hackett Group)
Our members would agree. Members of OMNIA Partners save an average of 12% compared to going direct with Industrial Supplies and MRO. Our Background Check and Drug Screening program offers members approximately 35% savings compared to the industry best. And, members in our Office Supplies and Solutions program save an average of 15% annually, with the opportunity to save up to an additional 5% by switching to recommended items of better value.
3. For the majority of procurement teams, 25-50% (sometimes more) of their total productivity is taken up by indirect contract management. (ProcureCon)
The same study also found that 42% of procurement leaders agree that the optimal amount of time procurement should spend on indirect contract negotiation and management is less than 25%. So, why are organizations spending so much time on indirect contract management when they would prefer to spend less time on it?
Using a GPO enables you to significantly reduce the amount of time spent managing your indirect spend while also realizing the benefits of a fully-managed program. For example, the category managers and analysts of OMNIA Partners spend over 500 hours each year on various activities to ensure that our office supplies and solutions program is being managed effectively.
Handing off some of the indirect contract management activities to a GPO can help procurement teams be more efficient and drive greater savings for the organization.
4. When you delay contract adoption by 6 months, you'll need to achieve savings 20% greater than the original deal to get the same value over 3 years.
According to new study by The Hackett Group, "sourcing execution accounts for 22% of procurement FTEs, which is higher than any other process area (stay tuned – we will be offering the report for download soon)." Spending valuable time on sourcing "strategic" indirect spend makes sense. GPOs offer the opportunity to jump on a contract after a quick, but thorough, analysis.
Sophisticated GPOs have created implementation plans with their supplier partners to ensure you achieve compliance. When compliance numbers are where they need to be, your savings numbers will follow suit.
5. GPOs don't require that members use every agreement they offer.
A GPO will never sufficiently offer all 150 to 200 different areas of indirect spend. Instead, a GPO only offers agreements that will have a meaningful impact for a large number of participants. Every agreement won't be the best fit for every member.
Instead, focus on the ones that are a good fit or are of low priority for your team. For example, the majority of procurement professionals surveyed by ProcureCon Indirect West ranked office supplies as the least important indirect spend category, making it a prime candidate for GPO management.
Additionally, GPOs don't require that 100% of your spend flow through the agreements you do utilize—so, you don't need to be worried about being locked into a single supplier.
6. GPOs can accommodate unique requirements.
GPOs operate within a flexible framework that allows participants to enjoy all the benefits of leverage while retaining the ability to negotiate adjustments and incorporate options that address specific needs. GPO members participate fully in the structuring of the supplier agreements and understand the need for flexibility.
For example, a car rental program with a GPO can take on many different forms and there are a lot of cost components that you need to consider (mid-week surcharges, one-way mileage charges, etc.). OMNIA Partner's program is highly customizable to accommodate these varying requirements.
7. The "sweet spot" for GPOs is the $1 billion-to-$10 billion range. (The Hackett Group)
In this range, the company's size and spend are large enough to meaningfully contribute to the pool, yet not large enough to effectively source every indirect category independently.
Better Indirect Spend Management
The value that GPOs offer goes way beyond better pricing and extends to enabling procurement teams to be more strategic. Follow the key recommendations from ProcureCon Indirect West:
"Take advantage of GPO strategies, leveraging spending power beyond what would be available to the business on a single account basis"
"Seek opportunities to reduce the time spent around tactical aspects of contract negotiations, providing more opportunities to focus on strategic priorities"
If you do, your procurement team can generate unbeatable savings while having more time to focus on high level strategic planning. The question is…what are you waiting for?
Research:
ProcureCon: Gauging Indirect Spend Management, GPO Adoption, and Best Practices, ProcureCon Indirect West Whitepaper, 2016.
The Hackett Group: Group Purchasing Organizations Help Busy Sourcing Teams Boost Influence, Reduce Spend, The Hackett Group, 2016.