The sun is shining, the weather is heating up, and in the world of multifamily housing, pool season is officially underway. Your residents are counting on you to keep the community pool well maintained for the summer and implement all of the necessary safety and operational protocols.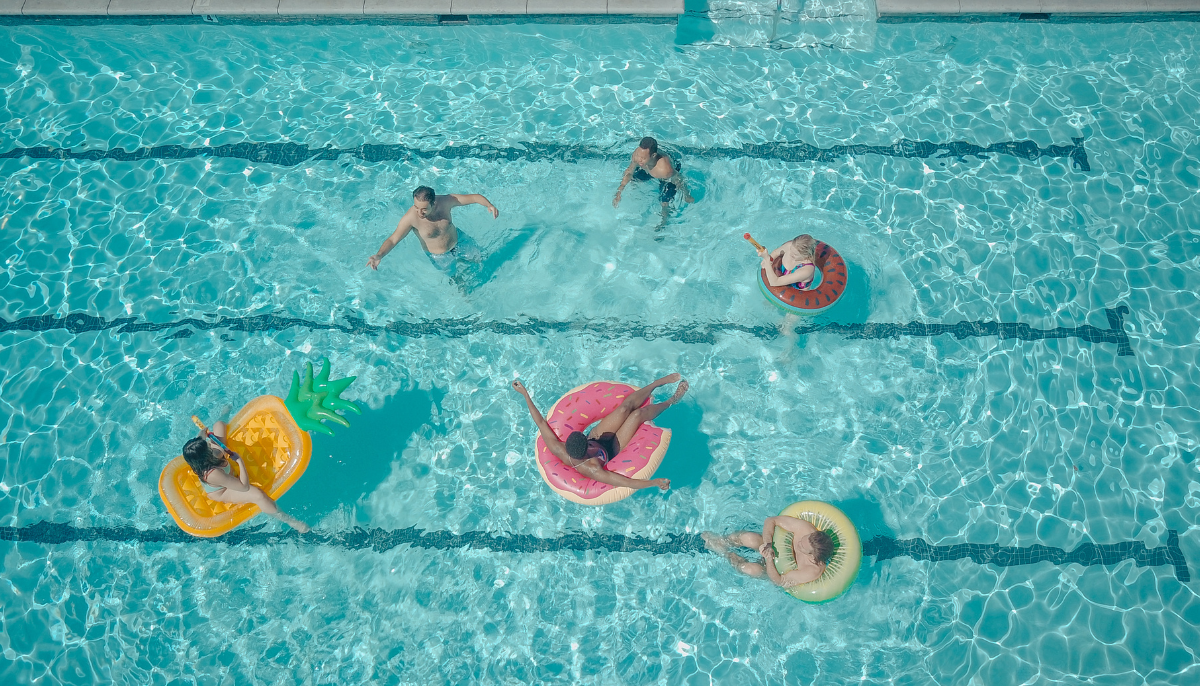 To help maintain your pools and the entirety of your properties, a group purchasing organization (GPO) can offer facilities & maintenance insight while providing you with world-class solutions to keep your communities in the best shape possible. Becoming a member of a GPO gives you immediate access to pre-negotiated contracts that will get the job done effortlessly. The examination and improvement that goes into swimming pool season in multifamily housing property management can be the difference between a fun and a frazzled summer on site.
Follow along as we review 4 important steps to take during pool season and how a GPO can do the heavy lifting for you along the way.
1. Maintain Pool Equipment
If you're preparing for an inspection, it's important to make sure your pool is in proper shape to prevent any downtime. After your inspection, there are still several aspects of the pool that you need to maintain over the course of the summer:
Check pool equipment and ensure it's in good repair.

Check any necessary flow rates per ordinance and make sure that pool equipment is in operating condition to meet any required flow rate criteria. 

Check your pool filter cleanliness and operation level.

Is the filtration system taking out the unnecessary particles from your properties pool? 

Inspect pool deck and drain safety.

Make sure that all main drain covers, pool deck safety equipment, and decking are in good repair.

Make sure you have extra necessary pool equipment such as ropes in case something is broken or malfunctions on a crowded weekend.

Ensure that you have enough of the necessary pool chemicals.

Check chemical automation systems and be sure to store the chemicals in a locked and marked location. 
If you're in need of services to ensure your pool is in good shape, OMNIA Partners supplier Leslie's Pool Supplies can provide you with the proper services and solutions to get your pool in pristine condition. Their industry-leading technicians can take care of any repairs or installation of pool equipment that you may need at competitive prices.
2. Train & Update Your Team
It's a best practice for maintenance personnel to attend training. Here are a few training ideas for you and your on-site management team to brush up on during swimming pool season: 
Make sure anyone required to have a valid "CPO" or Certified Pool Operator certification has valid instatement and non-expired credentials. 

Keep your CPO certificates in a location on-site for reference. 

Connect with your GPO to discuss solutions and review common safety practices with our facilities subject matter expert (SME).
3. Balance & Perform Routine Checks of Chemicals
Chemistry is not something to be taken lightly, and both airborne and fluid water pathogens can cause health concerns and potential injuries. Reiterate to all staff members who deal with chemicals the importance of chemical handling, storage, labeling, usage, and safety. It's important to keep accurate daily chemical records, whether manually or electronically, and ensure records are stored properly. 
4. Reduce Injury Risks
Operating a community pool is a potential liability every day. Ensure you're on the offense by completing the above steps along with the list of daily checks below: 
Inspect pool decks for any potential trip hazards, glass, or anything else that could cause injury. 
Ensure your emergency equipment and phones are in working order. 

Check your chemicals as required by local ordinance or other requirements at least once per day. 

Maintain good records for chemical logs and know where to find the Certified Pool Operator's certificate in case it's requested by local health department. 

Ensure you're storing chemicals safely. Do not store chemicals together or near water where they can cause injury. 
GPO Strategy for a Safe & Successful Summer
Pool season comes with substantial responsibility, but it can be enjoyable for all parties if prepared for and maintained properly. A GPO can walk you through your options and find the best supplier partners for your needs to ensure you have the support, training, and equipment at the best possible price and quality. 
Having a GPO alongside you and your team as you prepare for the summer is a smart move to make. With SME's on staff and industry-leading solutions, we want to set you up for success and give you all the necessary tools for a safe pool season.