Overstretched and keeping up with numerous demands at your organization.
Managing a complex spend cube full of several challenging categories.
Satisfying the requests of stakeholders on the front line and in the c-suite.
Procurement teams are impressive in what they successfully handle with all they oversee. Here's the thing though, meeting your budget goals doesn't have to be so challenging or exhausting when you have a group purchasing organization (GPO) as part of your strategy.
You're focused on saving time and money, and naturally would love to make your procurement process more efficient and effective by incorporating faster and simpler methods. This is possible when partnering with a GPO.
We've highlighted three areas where a GPO can help you streamline your procurement and sourcing procedures.
Bypassing the Cumbersome RFP Process
Becoming a GPO member can alleviate some of the headache associated with the RFP process. The heavy lifting is done for you. Consider how much more time you'd have if a GPO stepped in to take care of the resource draining RFP. You could focus on ensuring your team is more proactive and innovative while managing other important aspects of spend for your organization.

As an extension of your team, the GPO also creates change management timelines and implementation plans to help you obtain savings faster and maintain continuous program compliance.
Managing the Lifecycle of Your Contract
Partnering with a GPO gives you access to pre-negotiated contracts from thoroughly vetted suppliers. The GPO negotiates on behalf of members to get optimal pricing and contract terms to best serve your needs, no matter how unique. The GPO continues to monitor the buying patterns and market trends, looking for opportunities for improvement and potential savings.
"Look at the GPO as your advocate, says Lisa Wittmer, OMNIA Partners Vice
President of Sales. "We are constantly evaluating the current program so the price
creep doesn't take place. But, we're also looking at everything within the market
and staying on top of what is changing and evolving. Know that with a GPO,
you have someone properly vetting out all solutions every step of the way."
Once in place you don't have to constantly review the contracts because the GPO is ensuring the programs remain relevant and valuable well after implementation. These activities require an extensive time investment and being part of a GPO removes them from your project list, making lifecycle contract management much more seamless.
Boosting Your Buying Power & Mitigating Risk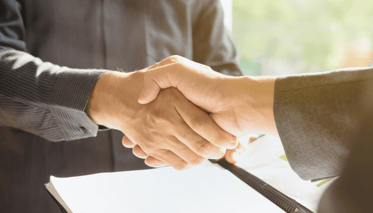 Increasing your buying power will result in optimal pricing, but it will also increase the quality of your service levels and account representation from suppliers. More member spend means more spend flowing through agreements, which allows GPOs to negotiate even deeper discounts and continue to improve terms and conditions with suppliers.
As supplier relationships mature, a GPO can further mitigate risk by engaging multiple people at various levels throughout supplier organizations. This was best illustrated during the pandemic when companies were trying to procure as much PPE as possible. In fact, members of OMNIA Partners had access to scarce supplies allowing them to arm their teams with the vital equipment needed to perform their work and ensure their facilities continued operations.
Make Group Purchasing Part of Your Strategy
Through a GPO, procurement teams get access to in-depth industry knowledge that'll help make things less complicated when trying to navigate all the different spend categories.
Great news. With OMNIA Partners, you don't have to pay any membership fees, and there's no obligation or minimum spend. You simply reap the benefits of superior pricing and unmatched leverage through the GPO.