Are you feeling it? According to research from Accenture, 81% of supply chain leaders say the pandemic has been their organization's greatest stress test. Similarly, a Coupa report found 63% of chief procurement officers say their organizations still feel a significant or extraordinary impact from the pandemic. Supply chain issues and inflation are just two business concerns testing organizations today. How can procurement tackle these challenges? Find out below.
Logistics and transportation delays, raw material shortages, including aluminum containers and plastic nozzles that affect how items are dispensed, and even extreme weather events all contribute to the supply chain challenges facing procurement departments.
Inflation affects the cost of supplies and services, and it also costs more just to run the operation. Labor shortages in the past two years have impacted current staff, who have to carry more responsibilities while positions go unfilled. Inflation may cause your organization to pause initiatives such as new construction, but it still has to address daily necessities like facilities, grounds, physical plant and water treatment maintenance, and fleet and transportation needs.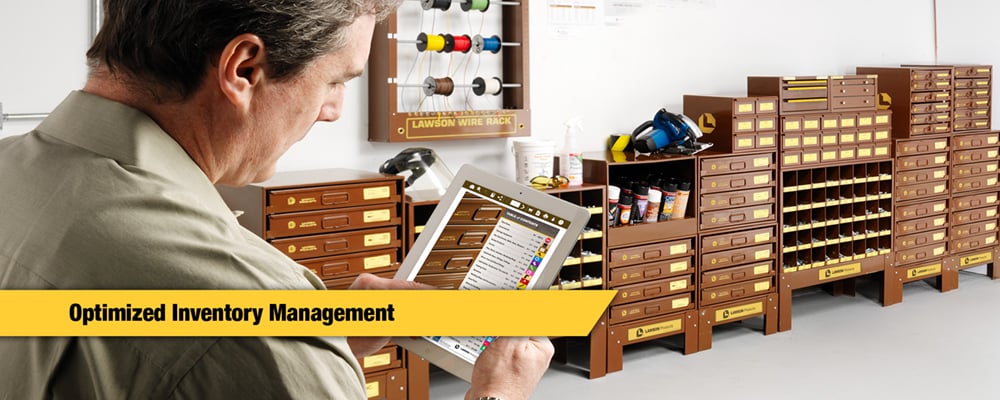 Here are actions to take now to reduce the impact of inflation and increase your department's resiliency and ability to adapt to change:
1. Use Data to Drive Decision Making
Request that your suppliers provide quarterly business reviews so you can accurately track spending and usage trends. Be sure to ask the following questions:
Are you purchasing multiple products that do the same thing?

Identify areas for streamlining.
Are there items or even product categories that are unused and under-utilized? That leads to waste along the supply value stream.
Are you using a specific product more than in the past? That may signal it's time to re-negotiate pricing or seek alternative supply sources to mitigate the risk associated with depending on a single supply source.
Base your operations on experience and direct observations, add intel from users, then strengthen it all with reliable, high-quality performance data.
2. Flex Your VMI Muscle
Purchasing leaders are under pressure to provide value back to the organization while reducing costs. Several types of contracted product categories across any given operation have supplier alternatives that offer VMI (vendor managed inventory) as a value-added service, one of them being the MRO category. Look to a distributor defined by its VMI approach to help you deliver on these requirements while building a predictive, responsive procurement function.
Your VMI rep can be onsite weekly if that's what your organization requires. They monitor when items should be ordered and restocked and take care of those duties. This frees up staff time, and employees previously needed for inventory responsibilities can be assigned higher priority work. As important, a VMI program lessens the likelihood that you find your operation out of stock, and won't have to make sudden, unplanned purchases or shift inventory from another location which drives down productivity and drives up costs.
VMI reps can recognize and effectively respond to surges in demand. You don't have to know where product is available up and down the channel, work out interdependencies, or track down alternate suppliers because that's your VMI rep's job. With this additional visibility across the supply chain, you'll build trust across departments and among end-users and increase communication and collaboration.
3. Adjust Your Inventory Mix
Ask your VMI rep to show you viable alternatives -- products that do the same job but may have greater availability or be less impacted by supply chain disruptions. Talk about how your departments use certain items and be open to functional equivalents. Your rep can probably suggest cost-effective substitutes. Some products are approved for multiple applications, so something used in the vehicle garage may also be utilized in the boiler room.
Your VMI rep should deliver complimentary onsite demos and training to your teams to safely and efficiently use products and tools.
Supply chain fluidity will continue in the coming 12 to 18 months. Partner with your distributors and invite them to be innovative problem solvers for you. They'll provide data, insights and value beyond cost savings, which allow you to have a direct impact on your operations and tax-payers alike.
To learn more about Lawson Products vendor-managed inventory get in touch with Lawson Products using the link below to see how your procurement
---
About Lawson Products & OMNIA Partners
Lawson Products is a leading distributor of fleet and facility maintenance products in North America. We serve state and local governments, school districts, colleges, and universities with our contract available through OMNIA Partners, Public Sector. In addition to offering a broad line of maintenance and repair products, Lawson offers site-level inventory management services and technical support. To learn more about Lawson Products available through OMNIA Partners portfolio, vendor-managed inventory, and cooperative contracting solutions, contact Christina Nielsen, director of government accounts, Lawson Products, at Christina.Nielsen@lawsonproducts.com.