National Roofing Partners (NRP) provides participants of OMNIA Partners with a centralized database that features inventory and deficiency reports, giving school facility managers the ability to prioritize and group maintenance projects. The result? Streamlined processes--from reactive emergency repairs to proactive strategies--without sacrificing time, budget, or risk.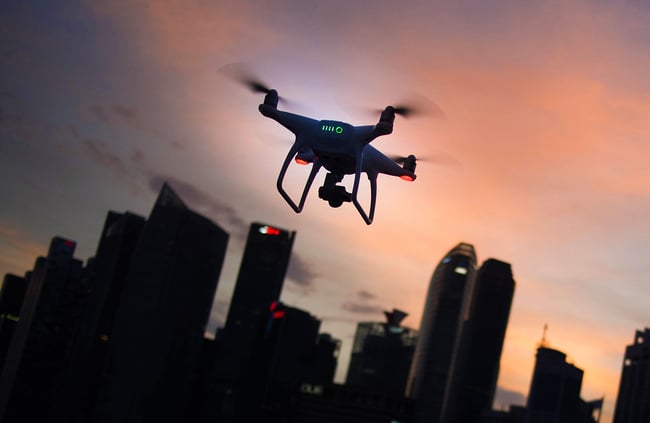 What is an AI Drone Assessment?
Available through OMNIA Partners, National Roofing Partners has pioneered artificial intelligence-enabled roof assessments, resulting in time and cost savings in addition to increased safety for participants. This technology provides real-time data on the condition, inventory, and dimensions of a roofing system. Using high-resolution imagery, AI, computer vision, and advanced analytics, NRP delivers fast and accurate exterior assessments through this automated platform.
This fully automated platform begins with obtaining high-resolution imagery from various heights and angles through a vast network of fully licensed and insured drone pilots. After uploading these images to a cloud database, NRP processes them into a 3D point cloud model, also known as a "digital twin." Patented technology, combining machine learning with computer vision, analyzes the data so participants can view it in either a 2D or 3D application with any browser. Typically, such an intensive workflow would require expensive hardware or software. NRP makes it seamless and fully turn-key, so participants can obtain results within ten days from their date of request, resulting in impressive time savings!
The Benefits of a Proactive Digital Assessment
1. Time-savings
Facing empty buildings during the onset of the COVID-19 pandemic, a post-secondary education provider with campuses across the United States took the opportunity to tackle outstanding facility maintenance issues. Instead of inspecting the properties one by one, which likely would have taken more than a year, their entire portfolio was inspected in less than two months with AI Drone Assessment. Additionally, the data was used to help with solar system design and other energy efficiency projects.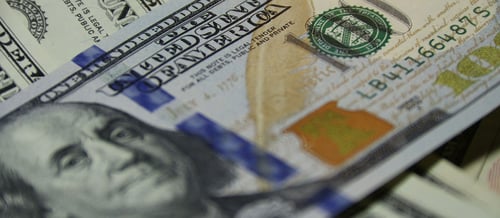 2. Cost
With real-time data through AI Drone Assessments, tracking the deficiencies of site assets and equipment is simplified and more cost-effective. Participants can reduce maintenance costs by servicing only necessary deficiencies. Manual roof surveys cost from $0.02 - $0.06 per square foot. AI Drone Assessments undercut these prices in almost all cases, especially at scale.
In early 2020, a south Texas school district was faced with prioritizing a limited budget to maintain over a dozen schools of varying conditions and ages. By leveraging the AI solution, they obtained high-level condition reports of every school from each district and allocated the budget accordingly. The data obtained from the assessments was shared with several contractors and suppliers in order to ensure estimates and material orders were accurate.
3. Consistency
Historically, no two surveys are the same—roofers' experience, reporting processes, and terminology all factor into reporting. Accurate data means consistent reporting and the same set of deliverables. AI ensures precise rooftop systems modeling, measurements, and equipment inventory. Your agency can rely on AI for continuity by standardizing service levels across sites.
4. Reduce safety risks
Are you looking to avoid emergency repairs and catastrophic accidents? Drones can access roof systems no matter the height of the facility. As a result, there is reduced liability associated with rooftop site visits through drone and aerial technology.
An investment in AI Drone Assessment with NRP will provide an improved roof maintenance process from reactive repairs to proactive strategies without sacrificing time, budget, or risk. Are you a school district or public entity participating in cooperative purchasing? Ask NRP today how AI Assessments can provide valuable data to manage your properties "under one roof!"
About National Roofing Partners (NRP) and OMNIA Partners
As your ally in the purchasing process, OMNIA Partners is dedicated to optimizing procurement for your organization. Our goal is to improve the way your organization identifies, evaluates, and procures what they need at the best value. With free membership, you'll gain full access to our portfolio of leading national supplier contracts, spend visibility, analytics, and subject matter experts to help you identify more strategic and efficient ways to procure. We are here to help you achieve your procurement goals while saving you time and money along the way.
National Roofing Partners (NRP) is the leader in facilities performance services. Building on the strong expertise of Tier 1 partners with more than 200+ service locations and 10,000 team members nationwide, the network provides exceptional roofing and building envelope services, solar support services, and telecom services for participants under the OMNIA Partners Region 4 cooperative contract.