State of TN General Services, SWC# 316 — Office Supplies
Put our purchasing power to work for your agency.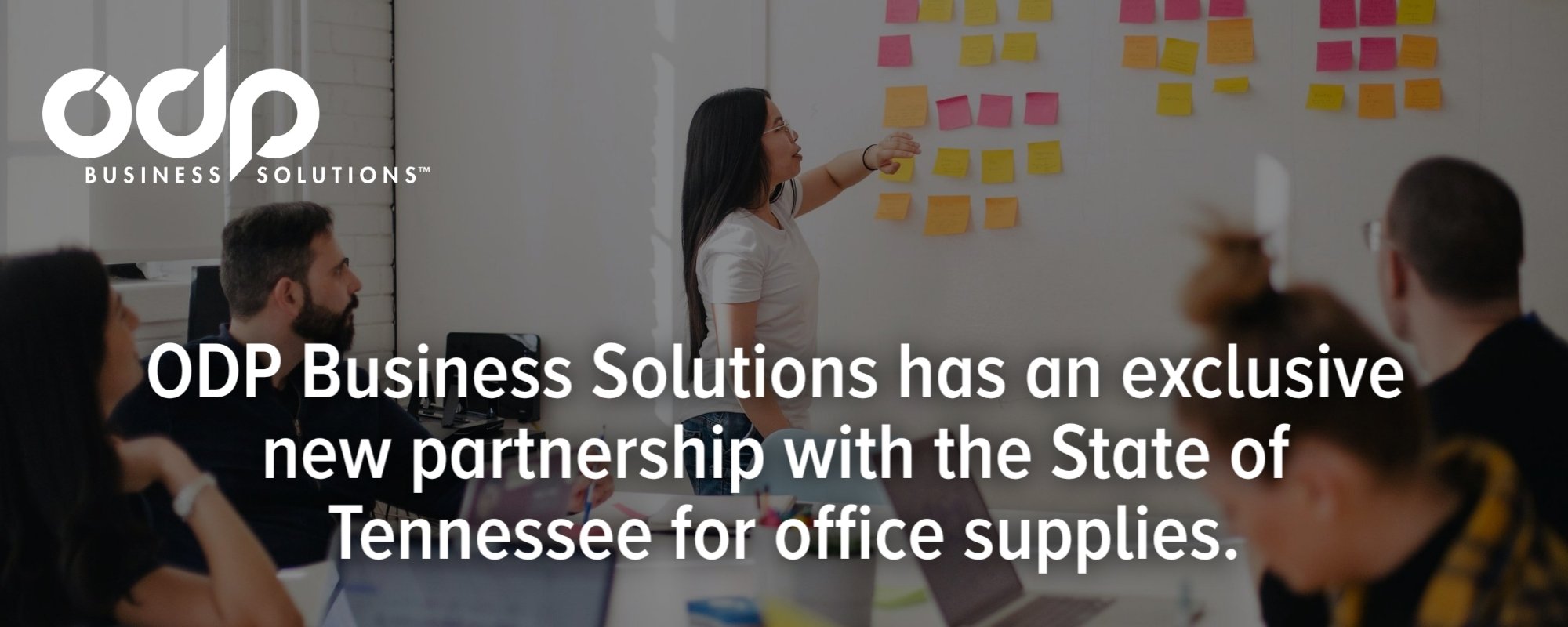 ODP Business Solutions, Rebranded from Office Depot Business Solutions, has an exclusive new partnership with the State of Tennessee for office supplies. Agencies across the state now have access to the pricing and benefits from "State of TN General Services, SWC# 316 — Office Supplies." We're excited to bring big discounts to Tennessee agencies, local organizations, educational institutions, and nonprofit groups, and we look forward to a long-lasting relationship.
CONTRACT BENEFITS
State of TN General Services, SWC# 316 – Office Supplies

Click Here for SWC 316 Instructions

, published by TN Department of General Services

1 Year Agreement with 4, 1-year extension options. Contract begins: 7/1/2020

RFP Results: Evaluation Criteria -

Total Evaluation: 94.20/100

– ODP Business Solutions received the

Highest Overall Score
Access to TNBrowse for a full assortment of products — at competitive web less discounts
1800+ SKUs available to TN K-12 schools
Contract encompasses 12,000+ unique and heavily discounted items, including office supplies, ink and toner, office equipment and technology products
FREE delivery on qualifying orders of $25 or more (See details below.)
Oversight of contract with monthly reporting plus regular business reviews and state-managed monthly audits
Service-level requirements covering order confirmations, deliveries and service responses
Award-winning, dedicated customer service and support
Access to state contract pricing at all 31 local Tennessee Office Depot® and OfficeMax® retail stores
Employee Purchase Program: Employees may receive the State discounted pricing available under this contract with a registered personal credit card.

AVAILABLE VIA OPEN MARKET QUOTE
Multiple products and services at your fingertips
Personal protective equipment (PPE), cleaning and sanitation items
Furniture options to fit your needs
Print Services which include a variety of promotional products
Thousands of greener product choices
Click here to access the TN Office Supplies Contract Documents.